On the afternoon of September 27, 2021,the Investors' Experience Sharing Forum (herein after referred to as Forum), of 2021 China BioMed Innovation and Investment Conference (2021 CBIIC) was successfully held at the Suzhou Jinji Lake International Conference Center. The Forum consisted of four keynote speeches and two panels, focusing on the hot topics such as the investment trend in China's biotech industry, how PE empower portfolio, cross-border drug deals, investment value and stock price difference, and digital medicine and pharmaceutical investment trend.
The Forum was chaired by Kevin Li, Vice-director of PhIRDA Pharmaceutical Innovation Investment Specialty Committee and LYZZ Capital Advisors Ltd & Managing Partner.
Kevin Li chaired the Forum
Lu Xiaobo, Partner of Sequoia China, opened the keynote speech session with his speech "Innovation, Responsibility, Technology: the Trend of Investment in China's Biotech Industry". Lu Xiaobo first introduced Sequoia' investment cases, and shared with the audience the investment logic and post-investment management. According to the Healthy China 2030 Plan, Lu Xiaobo believed that China's biopharmaceutical industry is still in the thriving stage, and chronic diseases and malignant tumors have become the main driving forces of the pharmaceutical market. In addition, the COVID-19 pandemic has catalyzed the rapid growth of investment in life sciences and healthcare. Areas such as gene sequencing, gene editing and gene therapy, cell therapy, artificial intelligence and brain science, and COVID-19 vaccine will become the focus of attention as the top-level policy design of China's pharmaceutical industry becomes mature, Lu said.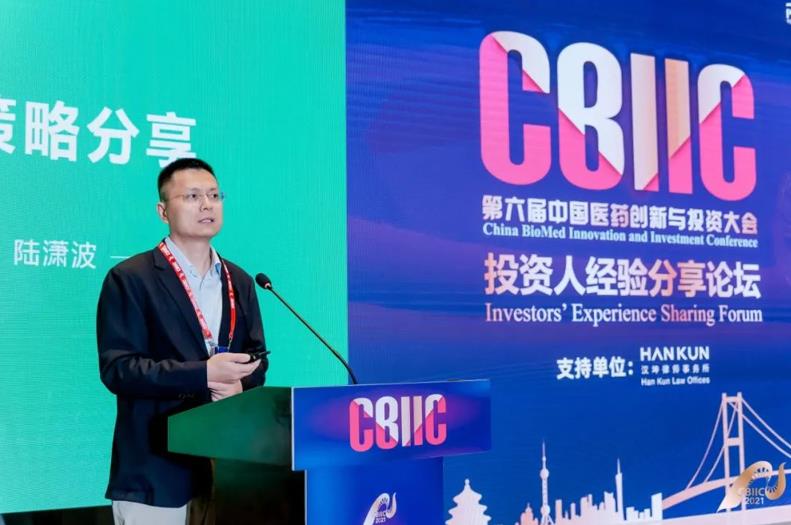 Lu Xiaobo gave a keynote speech
Then,Leo Shi, Managing Director of Warburg Pincus, delivered a speech on "How PE Can Empower Portfolio". He shared three thoughts on investment with the audience. First of all, the linkage between the primary and secondary markets in the medical and pharmaceutical field has become more frequent. Unprofitable enterprises were accelerating their landing in the capital market, and the polarization trend was obvious after listing. In the future, the linkage between the primary and secondary markets centering on deep value creation will become one of the core capabilities of medical and pharmaceutical investment institutions. Investment institutions should quickly grasp the characteristics of enterprises in the investment process to avoid missing the best investment opportunity. In addition, investment between medical health and TMT technology has been on the upsurge, and investment in AI new drug research and development was in a fever both at home and abroad. Finally, holding investment continued to be active. He believed that the COVID-19 pandemic has brought about accelerated consolidation in the medical and pharmaceutical industry, and holding investment opportunities were emerging. The enabling value of the holding investment institutions has become more and more evident, which would form a barrier advantage.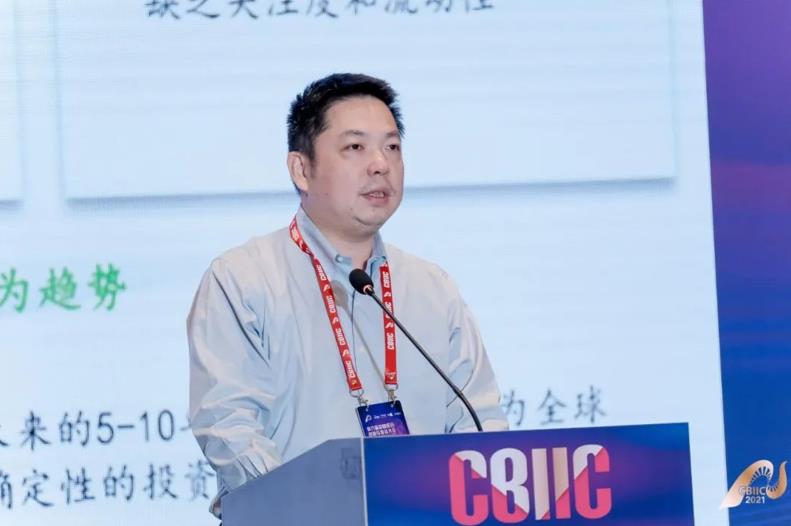 Leo Shi gave a keynote speech
Zhu Pai, Managing Partner of Efung Capital, gave a speech on "Persistently Promote the Development of Biomedical Industry". He introduced financing methods at different stages of corporate development and shared with the audience several elements of investment judgment. Zhu Pai believed that in recent years, the growth rate of investment in start-up technology enterprises was very significant. Private equity investment funds have provided valuable capital for the development of enterprises, broadened the financing channels of enterprises, and strongly promoted the innovation and development of enterprises.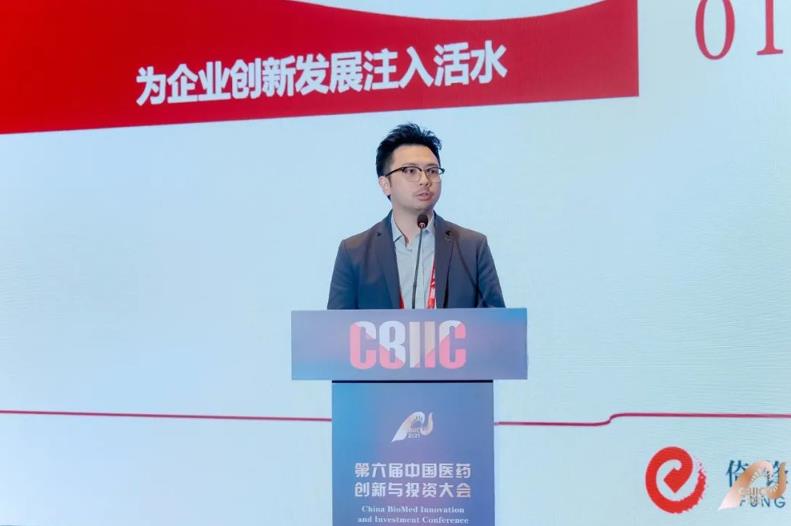 Zhu Pai gave a keynote speech
The last keynote speech ended with " Cross-border Drug Deals: New Models and Challenges", delivered by Zhu Min, Partner of Han Kun Law Offices. He first introduced the dilemma of cross-border drug deals under the Drug Administration Law of the People's Republic of China (2019 Revision). He said that the current difficulties in cross-border drug transactions were mainly reflected in IP ownership and layout, rights and obligations, production and supply, promotion and distribution, payment, and tax collection. He believed that the rights and obligations between MAH and agent or other relevant parties should be clarified, and to some extent, the purpose of "nominal holder + agent under agreement" could be realized through "agreement arrangement".
Zhu Min gave a keynote speech
Then, the Forum went on with panel themed on "Differential Analysis between the Investment Value of Innovative Pharmaceutical Companies and the Stock Price in Secondary Market", moderated by Hu Xuefeng, Secretary General of PhIRDA Pharmaceutical Innovation Investment Specialty Committee. Lily Zhang, Founding Partner of TTM capital, Tao Feng, Founding Partner of BioTrack Capital, Kevin Li, LYZZ Capital Advisors Ltd & Managing Partner, Stephen Lin, Partner of Lilly Asia Ventures, and Aaron Zhou, Partner of Han Kun Law Offices, participated in the discussion. All panelists agreed that China's pharmaceutical innovation was gradually gaining global recognition and being sought after by investors. In recent years, there have been fluctuations in pharmaceutical stocks in the secondary market, but as long as the enterprises kept the original core unchanged and their products met expectations, the short-term fluctuations in the secondary market would not affect the long-term development of the enterprise in terms of valuation.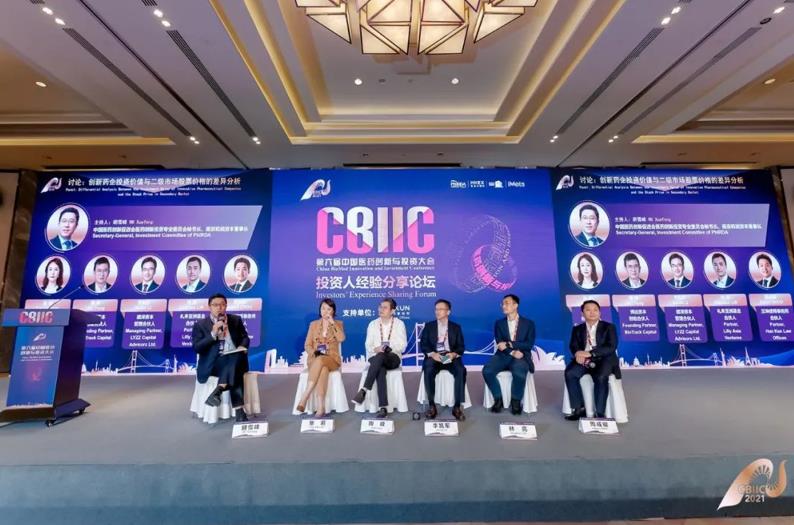 Panelists(From left to right):
Hu Xuefeng, Lily Zhang, Tao Feng, Kevin Li, Stephen Lin, Aaron Zhou
Digitization, as one of the transformation directions of the pharmaceutical industry, has attracted continuous attention from both inside and outside the industry in recent years. Moderated by Sun Zhe, Director of PhIRDA Office for Digitalization Promotion on Pharmaceutical Innovation, and joined by Jack Chen, Managing Partner of LYFE Capital, Zhang Nan, Managing Partner of Momentum Venture, Ryushi Shinagawa, Partner of Susquehanna International Group, Chen Zhixing, Partner of Centurium Capital, this panel themed "Prospects and strategy sharing of digital medicine investment trends" drew a perfect ending for the Forum. The panelists expressed different views from their own perspectives, discussed hot issues and investment experience faced by the current pharmaceutical industry in the process of digitalization, and made prospects on the trend of digital investment in pharmaceutical innovation, which triggered the thoughts of the guests on site.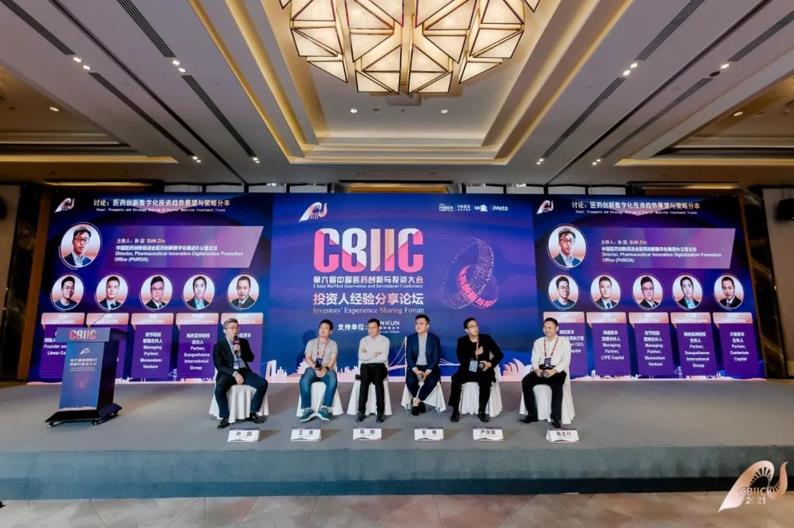 Panelist(From left to right)
Sun Zhe, Harry Wang, Jack Chen, Zhang Nan, Ryushi Shinagawa, Chen Zhixing
With support from all the guests, the Forum successfully ended. Senior experts from investment and legal circles analyzed and explained the current hot issues in a simple way, shared valuable experience and insights, and left the audience with a wealth of thoughts.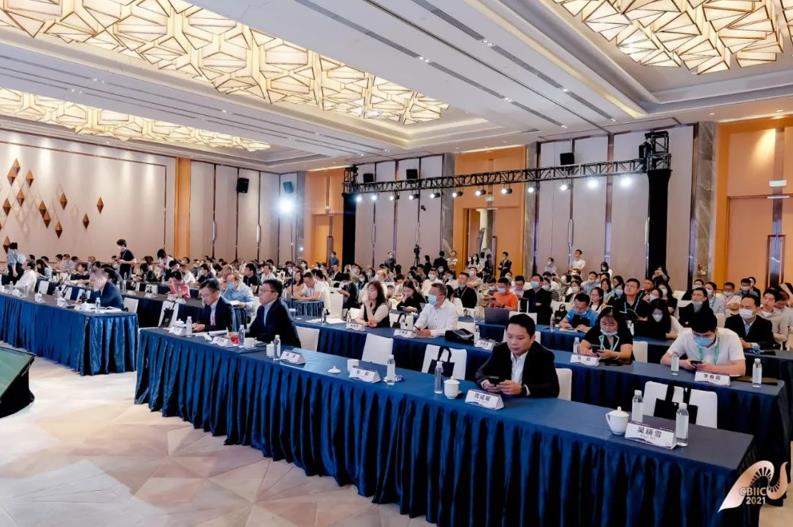 Plenary Meeting